2020年12月14日下午,在万菱广场23楼会议室隆重举办"Strategic signing ceremony of Wanling Plaza & he Lihuo"。Luo Yun, director of Yuexiu District Bureau of Commerce, Qiu Jiayan, deputy director of Yuexiu District Bureau of Commerce, Huang Zirong, President of Guangdong online commerce association, he Guanbin, chairman of Molly group, and Li zuosheng, general manager of he Lihuo live broadcasting agency, attended the ceremony.
This cooperation marks that Wanling Plaza is going online, vigorously developing the live e-commerce business, and making the title of "the first batch of live broadcasting e-commerce development base in Yuexiu District" to be solid, bigger and stronger! At the same time, cooperation with he Lihuo live broadcasting organization is conducive to both sides to play their respective advantages, resource sharing, complementary advantages, mutual benefit and win-win situation. This can also provide better live broadcasting resources for merchants in Wanling Plaza, lead them to carry out live e-commerce business, introduce a new mode of "online drainage + physical wholesale + live delivery", and develop from traditional industry to online and offline integration.
In order to further expand the new format of foreign trade. We will also solidly promote market procurement trade 1039 services, expand cross-border e-commerce, support the cluster development of e-commerce enterprises, and provide inexhaustible new driving force for the development of Guangzhou's foreign trade.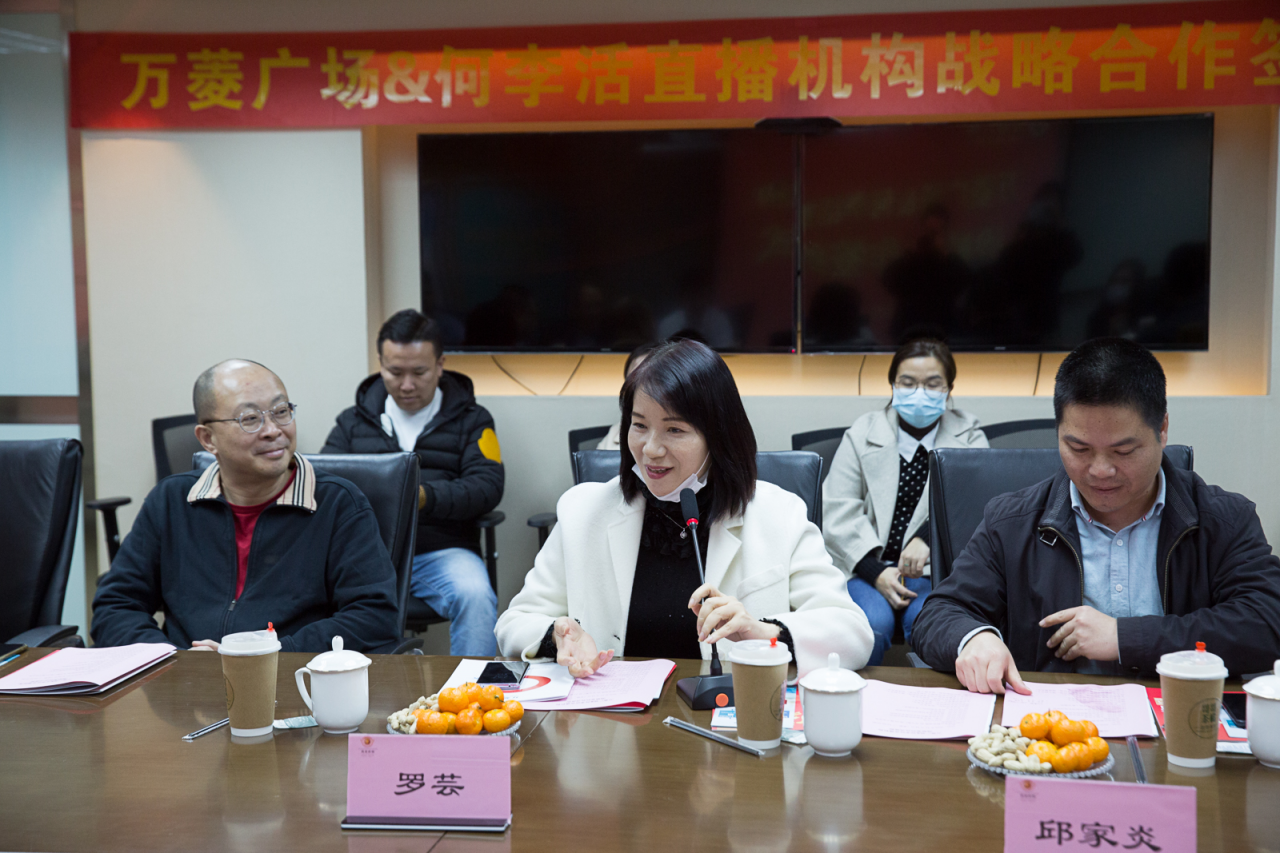 (photo: speech by Yuexiu District Bureau of Commerce)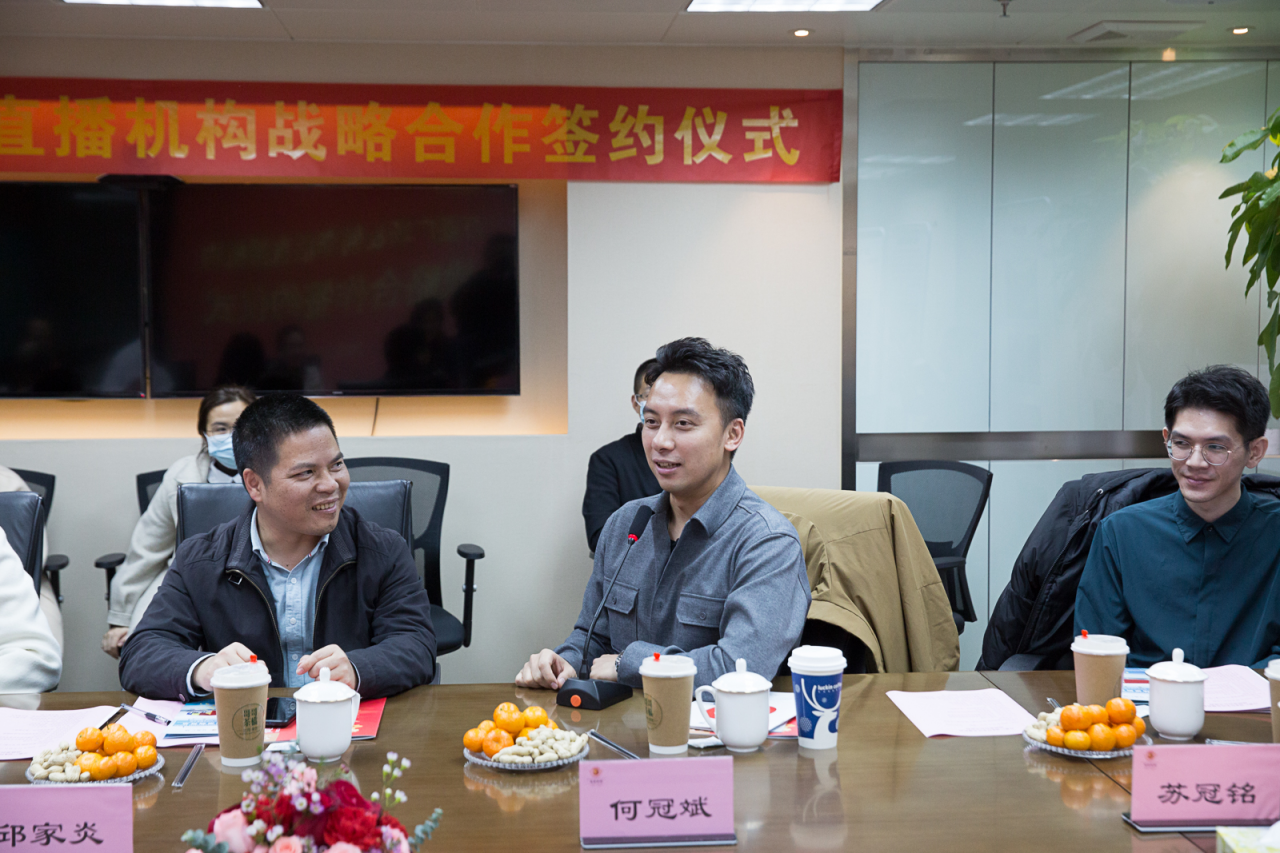 (photo: Mr. He Dong of Molly group gives a speech)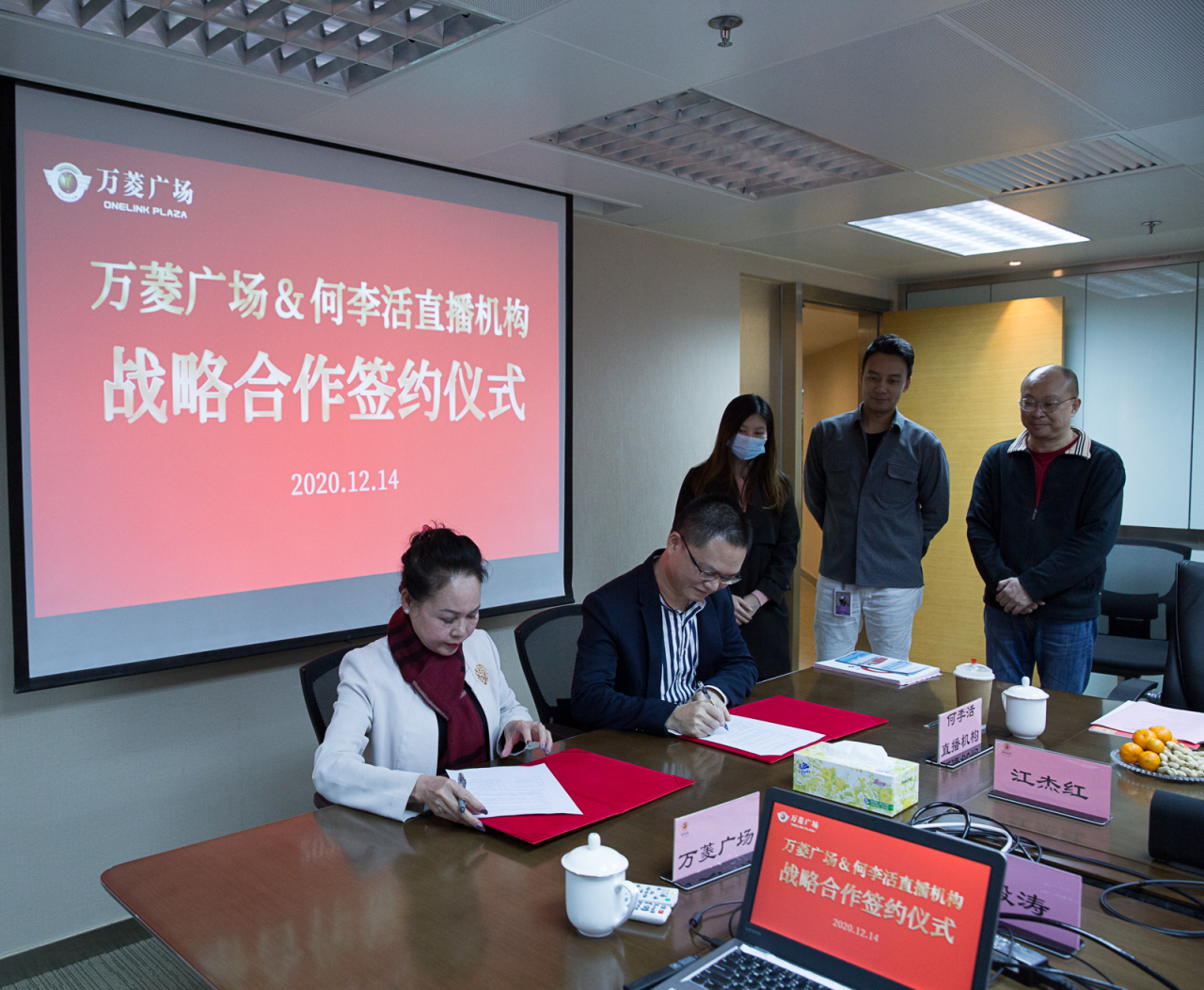 (picture: strategic cooperation agreement signed by both sides)
(photo: group photo)