1. On July 02, 2019, Wanling Square, in conjunction with the Party Branch of Wanling Square, invited Professor Wang, Associate Professor and Ph.D. Tutor of Lingnan College of Sun Yat-sen University, to give a lecture on "Value Driven and Enterprise Growth - Where is the Direction for Enterprise Improvement and Breakthrough in Market Situation".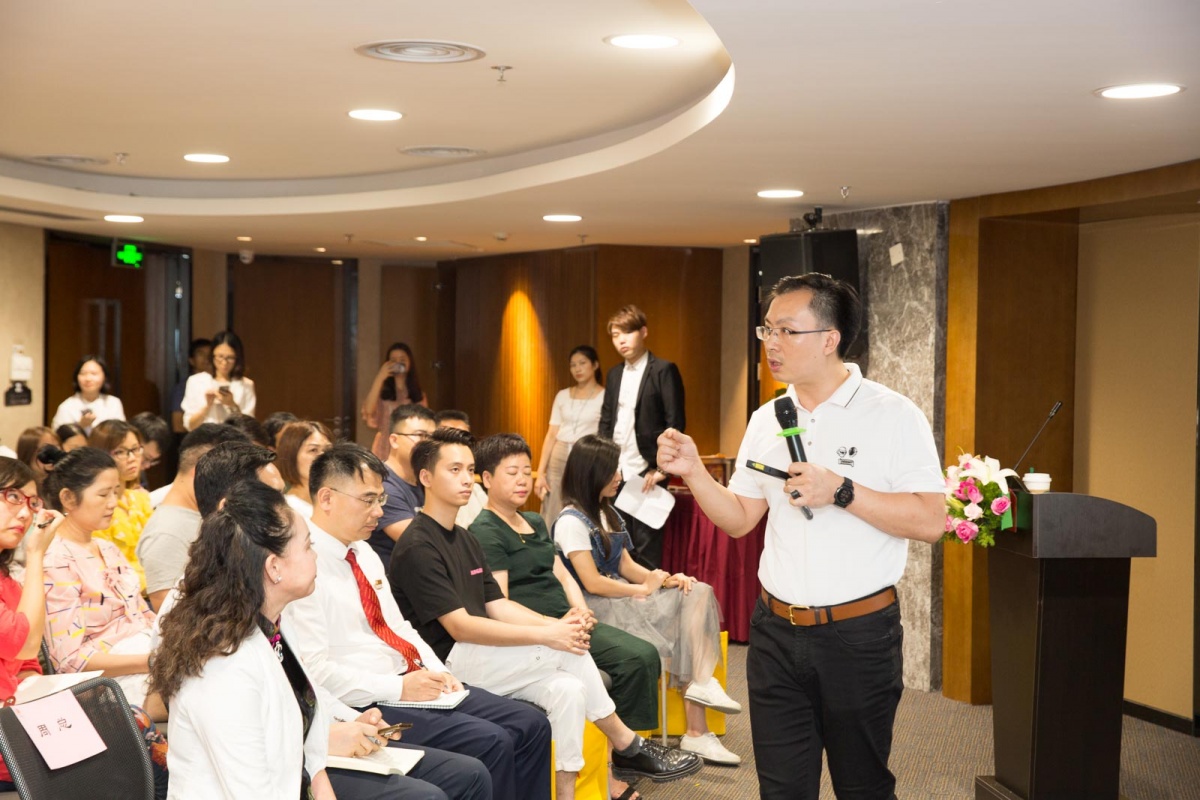 (Figure: Professor Wang teaches "Value Driven and Enterprise Growth" on the spot.
Professor Wang mainly from three aspects: business choice drive, business layout drive and business execution drive, to profoundly analyze the importance of value drive for enterprise growth. Taking Jiejiu Beverage as an example, this paper analyzed with the general merchants how to target customers, how to expand channels, how to find teams and how to run enterprises. In order to gain a leading position, enterprises must manage the following three levels of development in a balanced manner to enhance investors'confidence: 1. expanding and ensuring the operation of core business; 2. developing new business; 3. creating future business opportunities.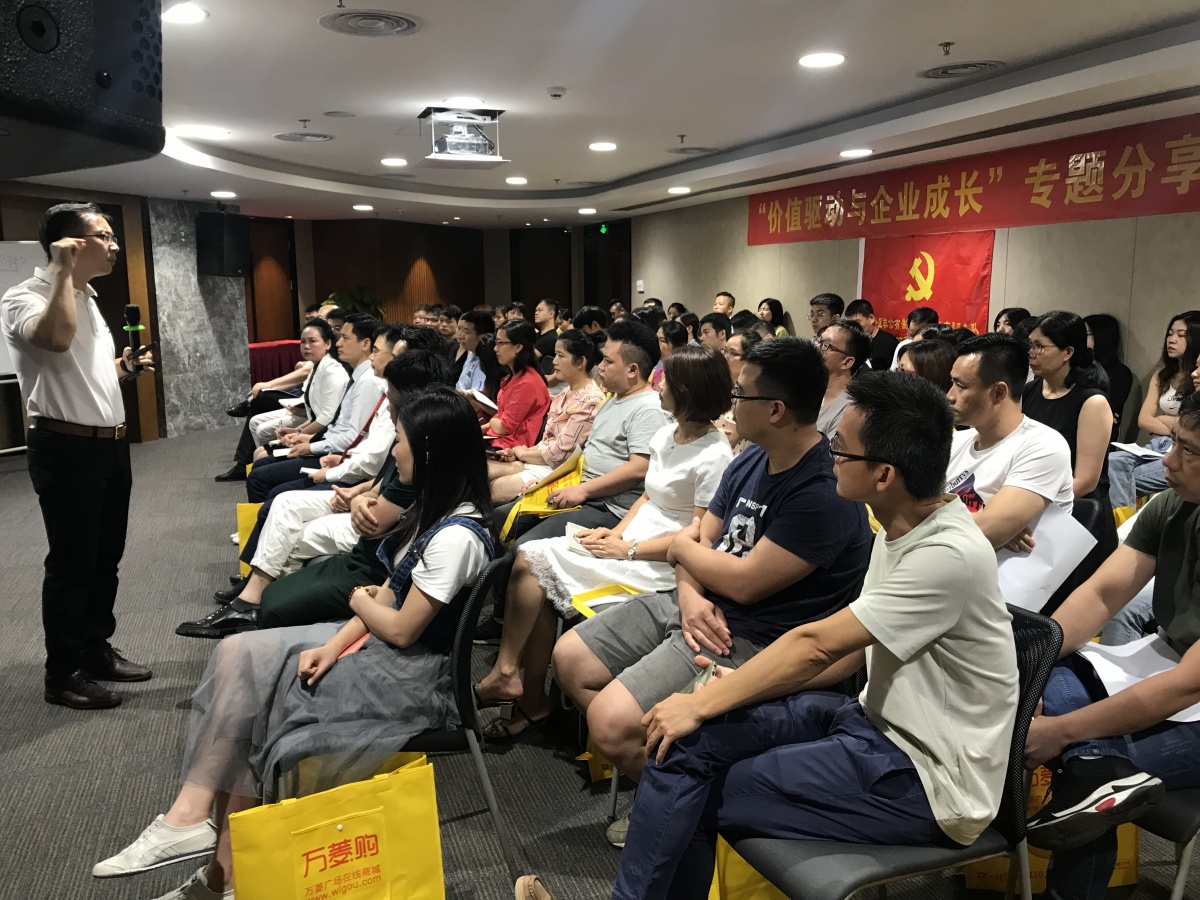 (Figure: Businessmen listen carefully)
(Figure: Live atmosphere, active interaction)
2. Businessmen on the spot listened carefully, responded warmly and asked questions actively.
Businessmen ask questions:
How do physical stores compete online?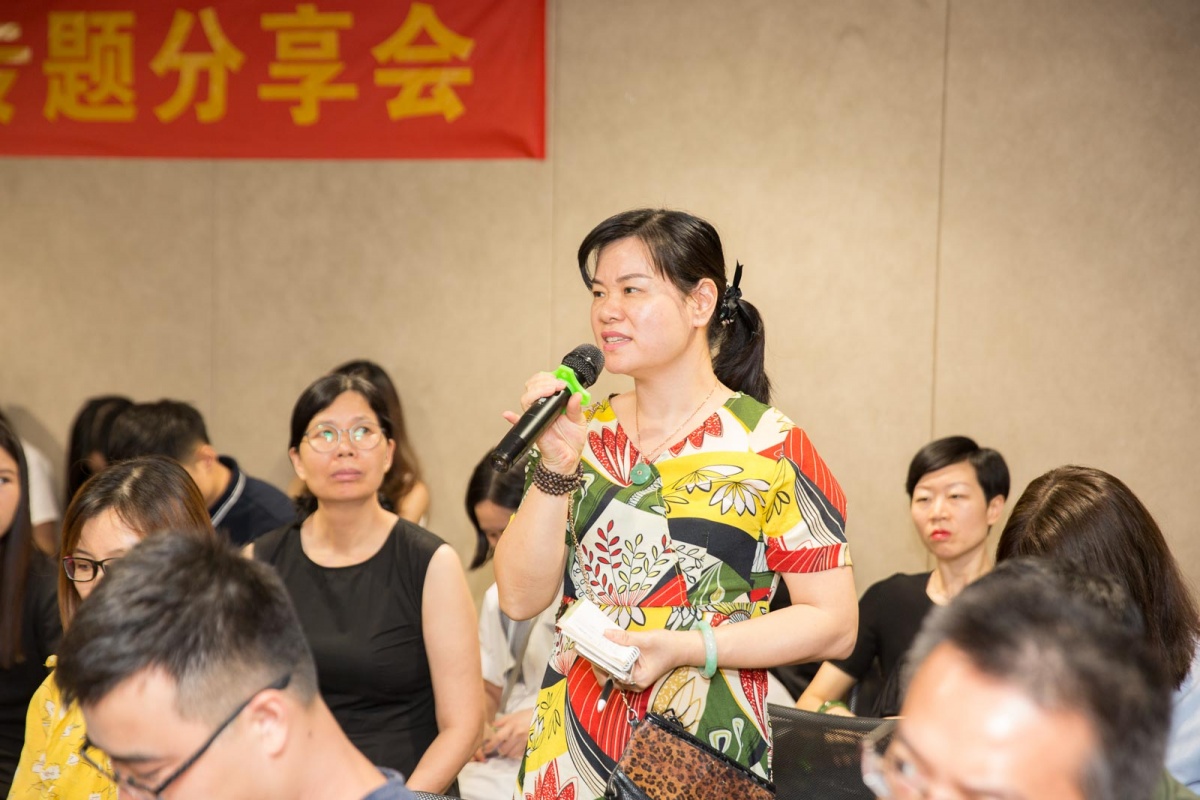 (Figure: Businessmen ask questions on the spot)
Professor Wang answered:
1. E-commerce is the future trend, but e-commerce also needs skills and methods.
2. To embrace e-commerce, but not blindly rely on. The flow of its own brand is also very important, positioning is very important, product selection is very important, the flow of customers behind each product is different, we should learn to analyze;
3. Everyone starts off offline and may not know much about online business. Promotion costs are high, so understand the logic behind it online.
4. E-commerce operation cycle is short; in a short time data can tell you what to do next; at the same time, it is increasingly demanding for people, because to understand the data, understand the analysis of data.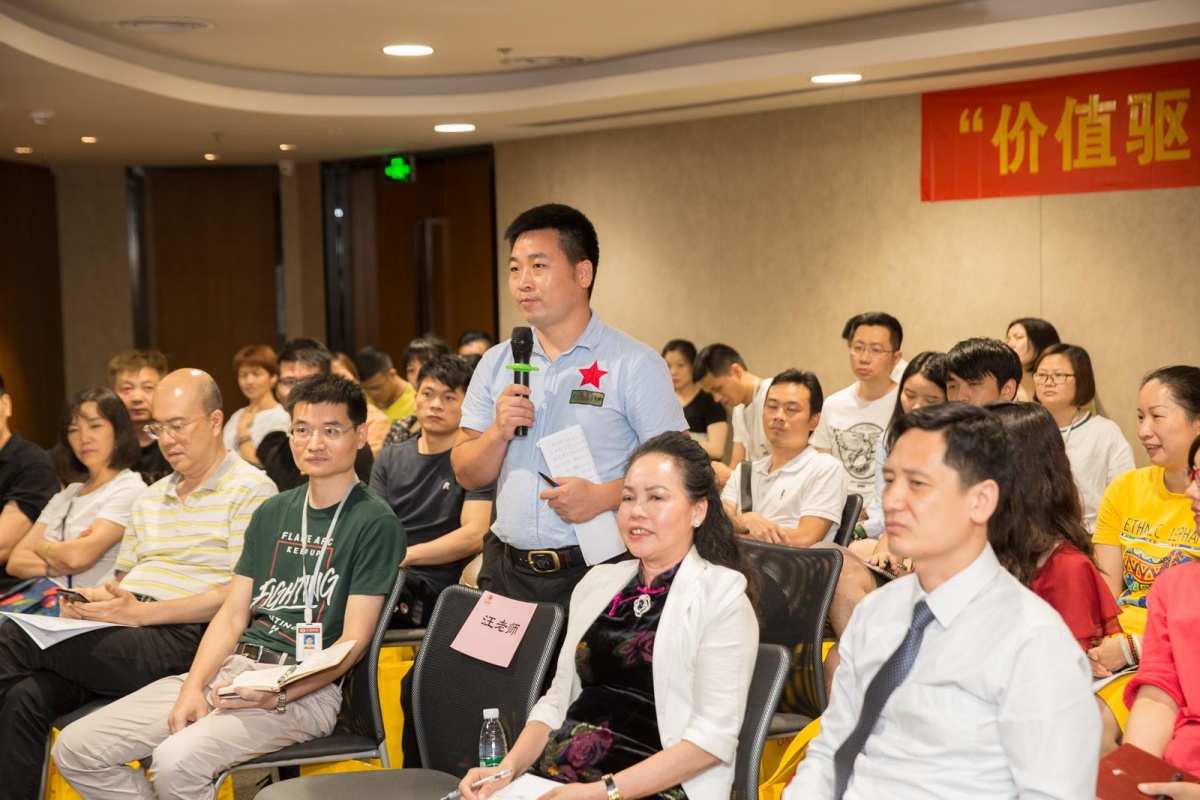 (Figure: Businessmen ask questions on the spot)

3. Speech by General Manager Zhou, Wanling Square
Thank Professor Wang for teaching in Wanling Square! Enterprises are going through a process of precipitation, perseverance, belief and reform attitude. Mr. Zhou encouraged businessmen: first, we should make a profound analysis; second, we should think about how to develop enterprises and how to layout them; third, we should innovate and drive them by innovation; fourth, we should integrate theory with practice and integrate knowledge with practice. Finally, businesses are encouraged to put 1.2 million products in Wanling, and everyone is trying to make the cake bigger.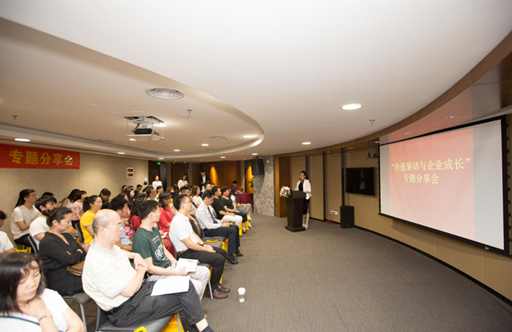 (Figure: Mr. Zhou encourages businesses to grow together)

On the occasion of the 98th anniversary of the founding of the Communist Party of China, we should implement the new development concept, build a modern economic system and promote the formation of a new pattern of comprehensive opening up. We should focus on the construction of "one belt and one road", adhere to the principle of "bringing in and going out", abide by the principle of "sharing and sharing", and strengthen the opening up and cooperation of innovation capability, so as to form an open pattern of linkage between land and sea, and between East and West. To achieve the two 100-year goals, from 2020 to 2035, on the basis of building a well-off society in an all-round way, we will strive for another 15 years to basically realize socialist modernization.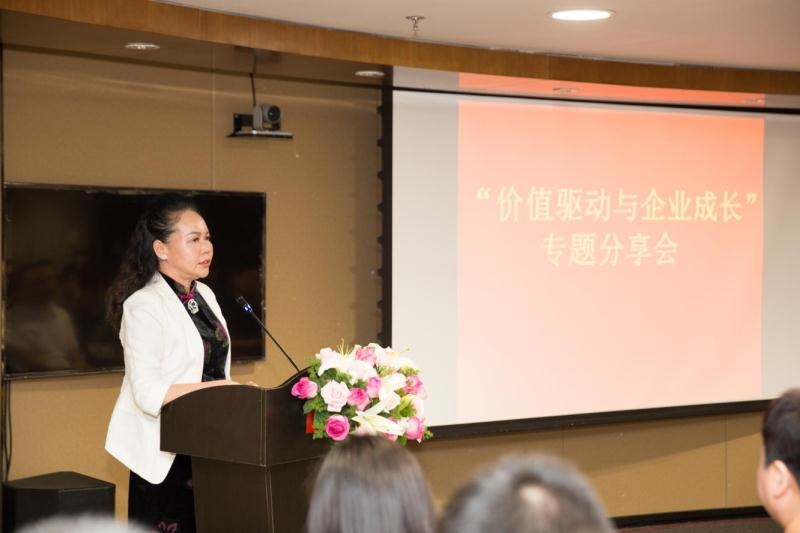 (photo: Zhou shares the contents of the national "one belt" and two 100 year goals.
4. Address by the Secretary-General of the Chamber of Commerce of Guangzhou Home Decoration and Textile Creation Industry
Mr. Chen Chuyong, Secretary-General of Guangzhou Chamber of Commerce for Home Decoration and Textile Creation, introduced that the Chamber of Commerce aims at "promoting industry development, strengthening industry self-discipline, innovating brand culture and realizing win-win cooperation", promoting members'economic cooperation and development, gathering various forces, service-oriented, and providing broader scope for customers. Development platform, work together to go out, please come in and expand the market, to achieve the healthy and sustainable development of enterprises in the industry. Businessmen are invited to join the Chamber of Commerce and work together for common development.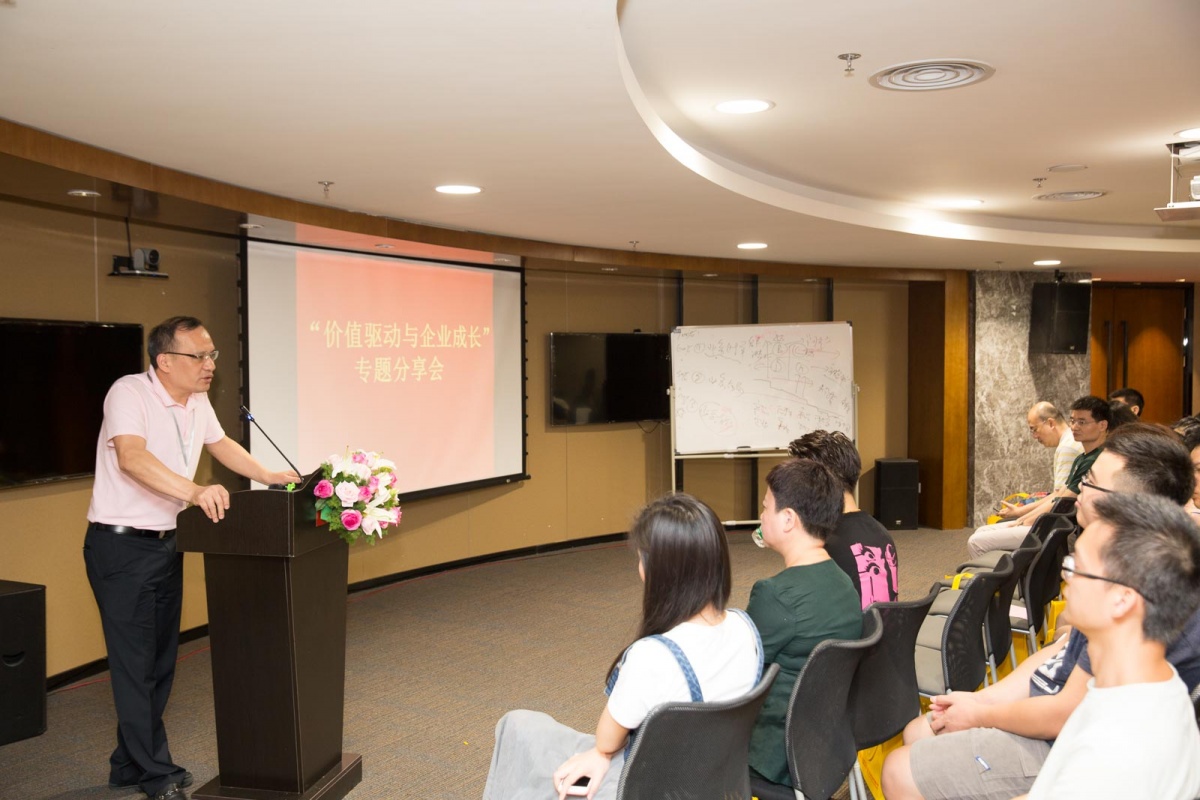 (Figure: Address by the Secretary-General of the Chamber of Commerce of Guangzhou Home Decoration and Textile Creation Industry, inviting businessmen to join the Chamber of Commerce)

5. Propaganda of Wanling Purchasing Platform by E-Commerce Center
This paper explains how Wanling Buy can support the merchants, what it can bring to the merchants and the "merchants only run once" service for the merchants.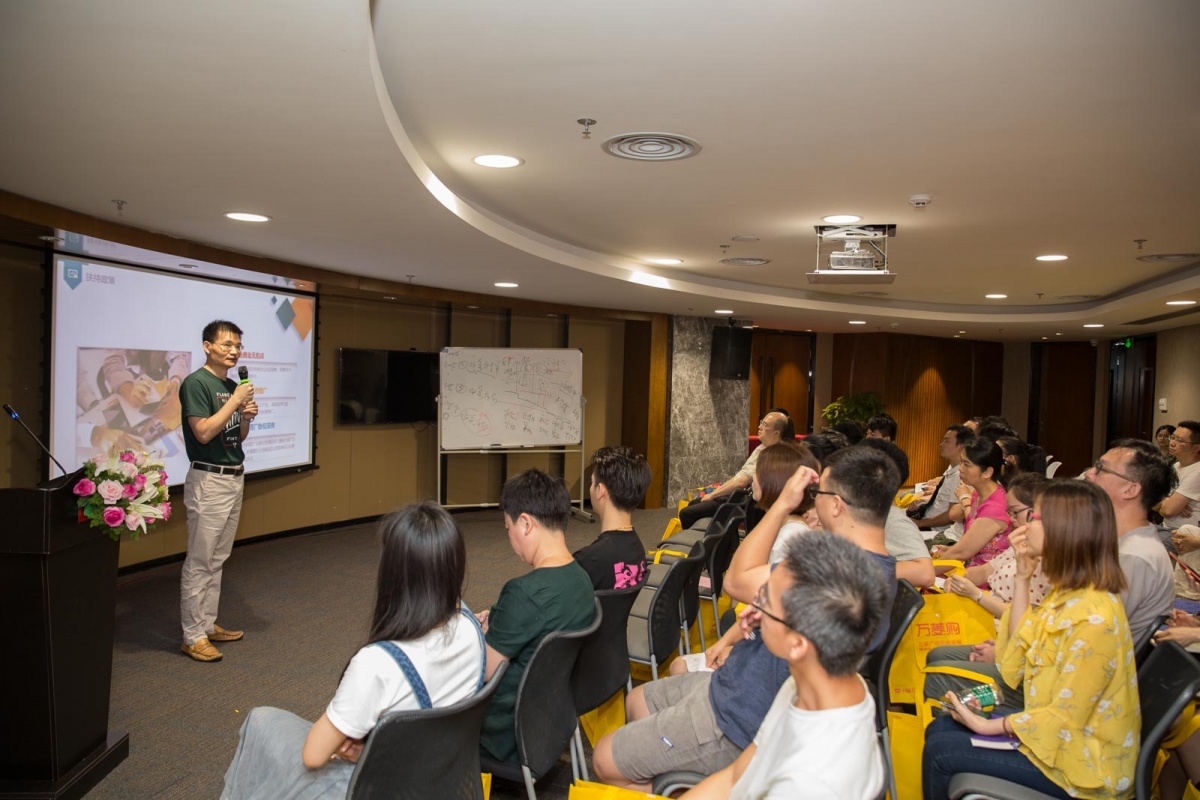 (Figure: E-commerce Center announces Wanling Purchasing Platform)
6. The Marketing Department announces the quarterly activities of Wanling Square and encourages all Wanling merchants to participate actively.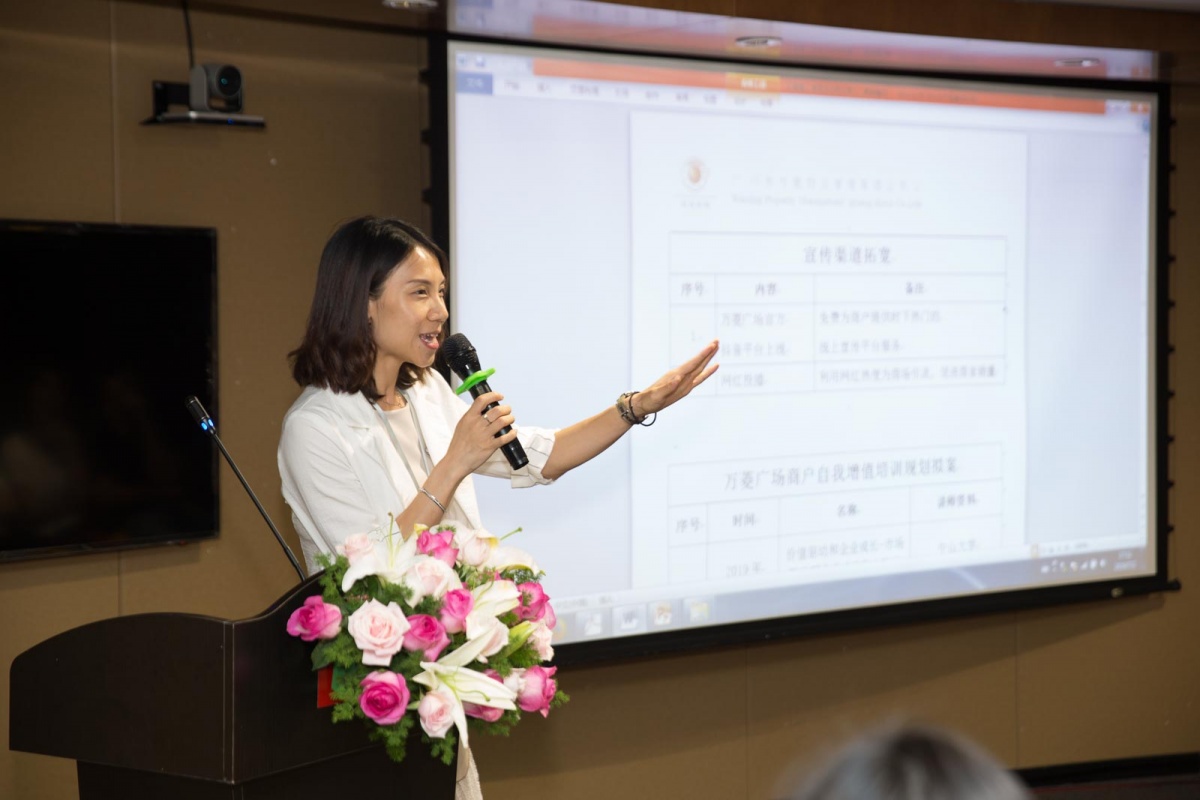 (Figure: Marketing Department announces a series of activities of Wanling Square)
Thank you for your support! Shun wishes every business prosperity, family safety, harmony and win-win situation!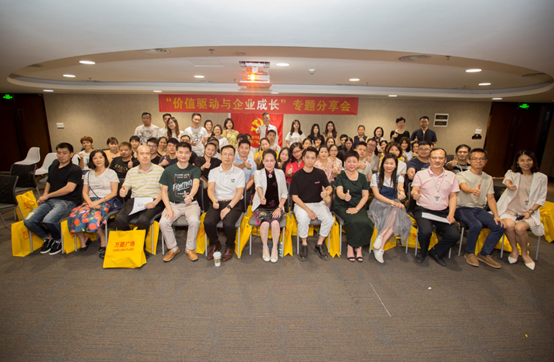 (Picture: A group photo)
-END-