2019年9月3日下午,越秀区商务局、越秀海关、荔湾海关、越秀区税务局相关领导,翰客贸易(广州)有限公司负责人和万菱广场商户代表共同参加了越秀区专业市场外贸综合服务站试点挂牌仪式。

Yue Guo, deputy director of Yuexiu District Commerce Bureau, celebrated that the pilot project of He Yuexiu District Professional Market and Foreign Trade Comprehensive Service Station was officially launched in Wanling Square. The pilot of the specialized market foreign trade comprehensive service station is a positive response to the strategy of "one belt and one road" and "going out and coming in". It has a positive effect on the development of the Guangdong Bay area. The service station will provide foreign trade resources, services, guidance and answer questions and puzzles for businessmen on foreign trade policy. Yu praised Wanling Square for its high strategic positioning and strong market vitality. He wished the service station a successful pilot project in Wanling Square and promoted new development of foreign trade business in specialized markets.
Subsequently, the person in charge of Hanker Trading (Guangzhou) Co., Ltd. interpreted the relevant policies and business processes of foreign trade facilitation to the participants on the 10th floor of Wanling Square, and interacted with the businessmen on the spot.
Yuexiu District Foreign Trade Comprehensive Service Pilot is officially listed. It will set up a site in Area A on the eighth floor of Wanling Square to provide import and export trade services for Wanling Square merchants. We welcome you to actively carry out relevant business.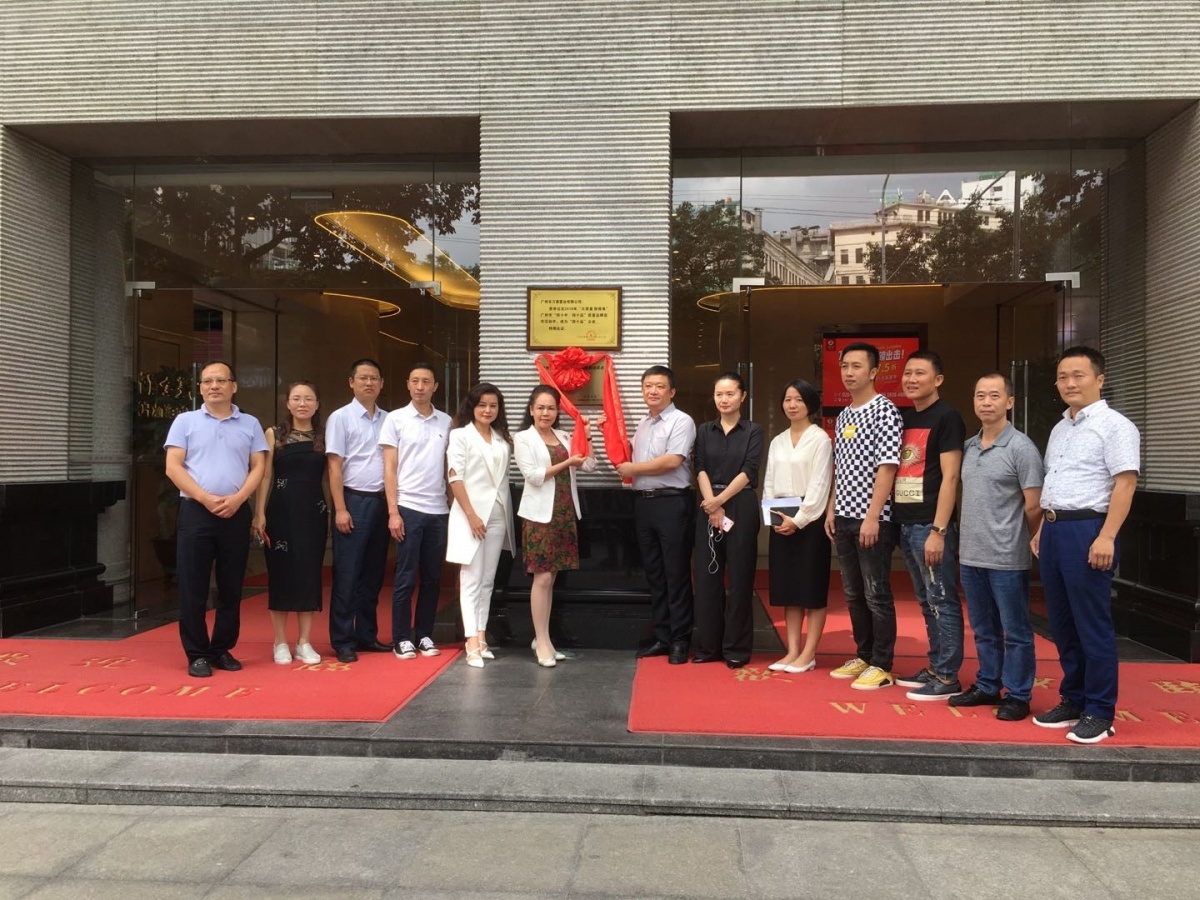 (Figure: Pilot Listing Ceremony of Yuexiu Professional Market Foreign Trade Integrated Service Station)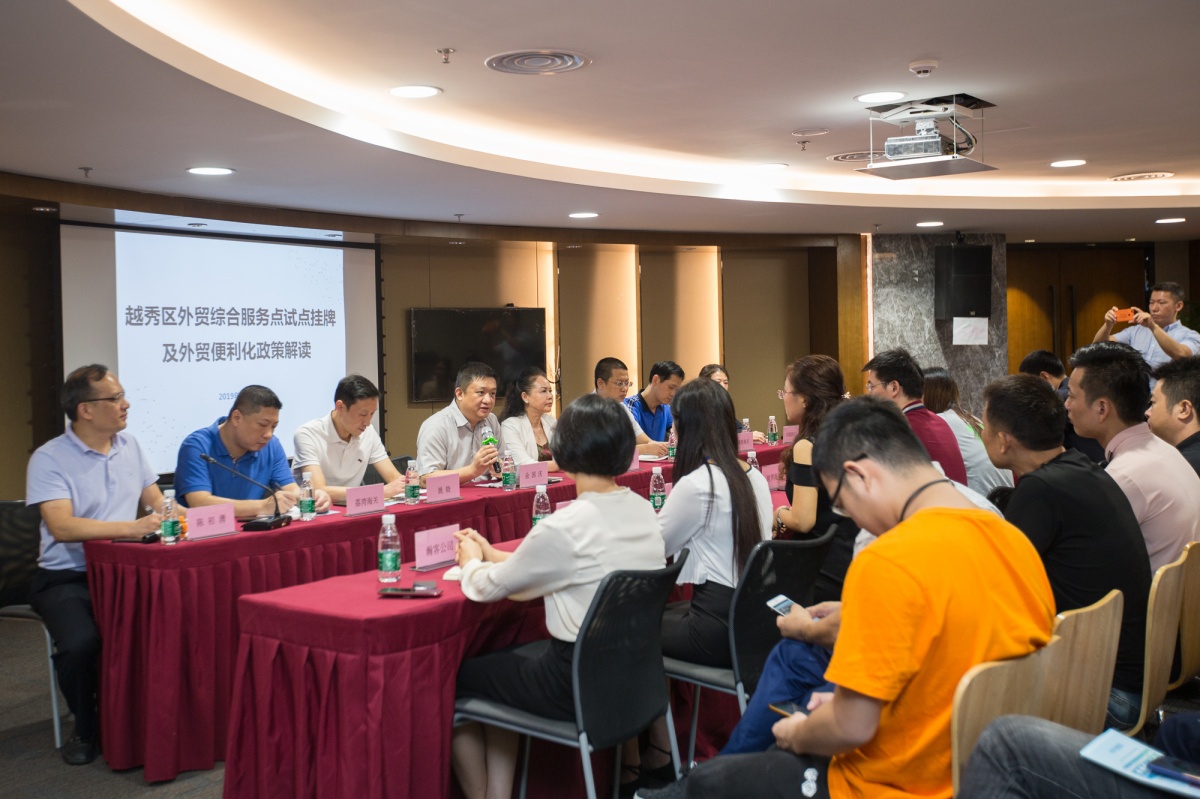 (Figure: Conference on Policy Interpretation of Foreign Trade Facilitation)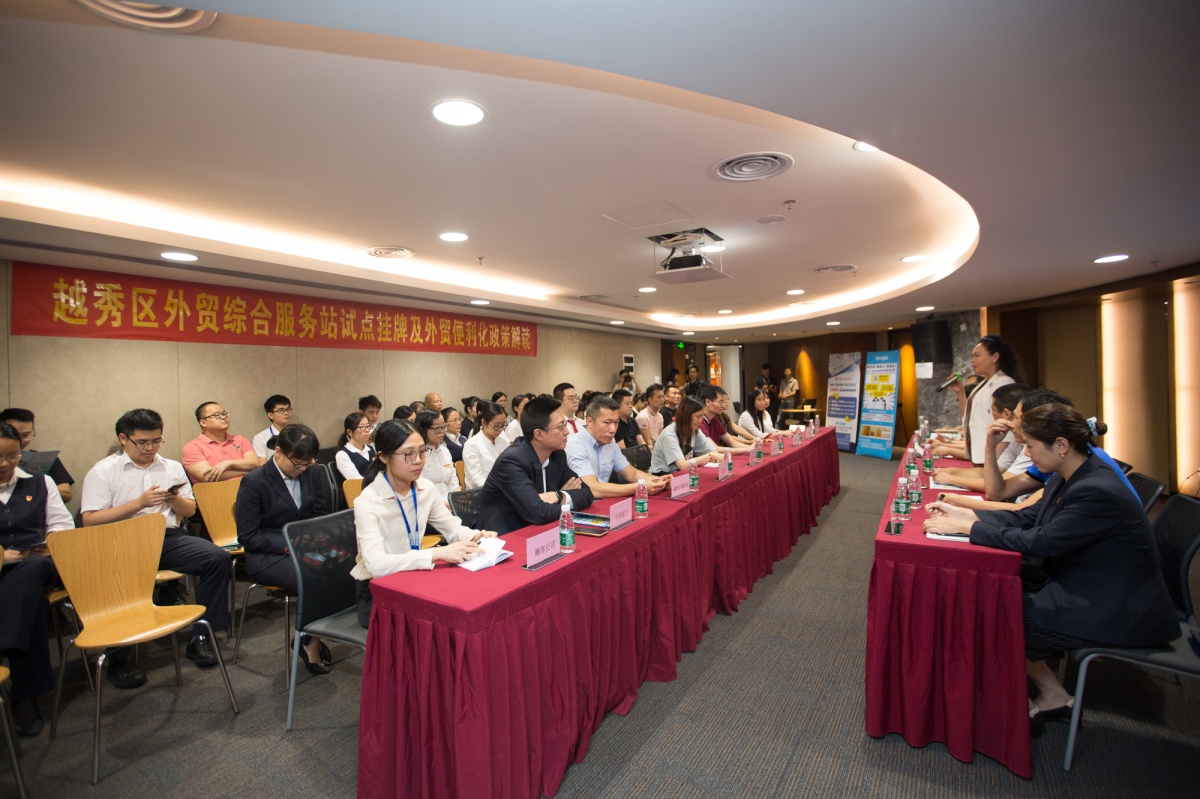 (Figure: Conference on Policy Interpretation of Foreign Trade Facilitation)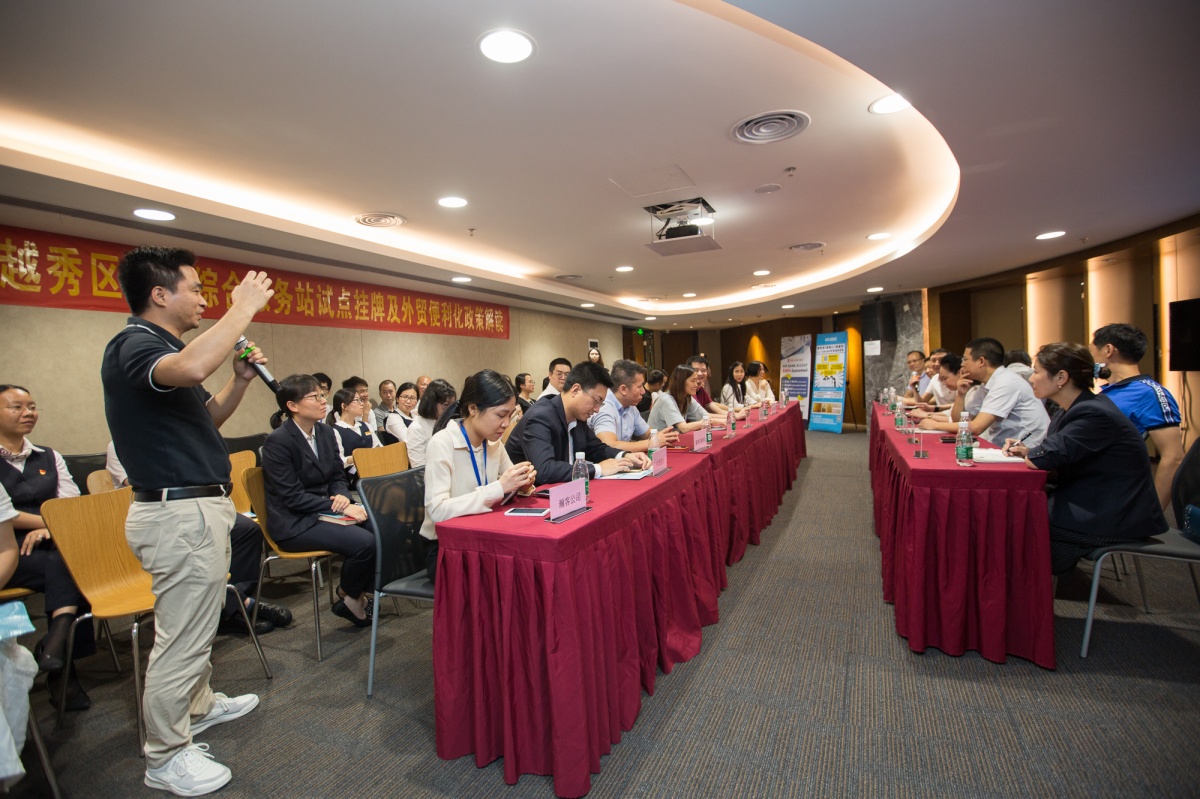 (Figure: On-site Interactive Link)
-END-