On January 31, 2018, the Wanling Square Sharing Conference on the 10th floor of Zhongchuang Park was solemnly held with the theme of "hand in hand, win-win cooperation".
At this sharing meeting, Ms. Wang Huizhen, Managing Director of Wanling Group, Ms. Zhou Xiaojuan, Deputy Managing Director of Wanling Square and other leaders led the core management team, gathered with the businesses of Wanling Square, listened to the comments of the merchants, discussed the transformation and upgrading of the real economy, and looked forward to the future development of Wanling Square.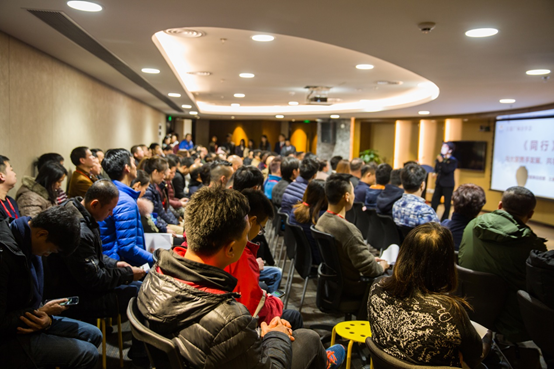 Wanling Square Sharing Meeting Site
At the meeting, Mr. Zhou and other businessmen reviewed the development process of Wanling Square and the businessmen, and introduced the actual results and future development plans of Wanling Square in line with the development trend of transformation and upgrading of the professional market.
Since its founding in 2003, Wanling Square has been innovating in reform and developing in innovation. In order to coordinate with the functions of non-central urban areas, it has upgraded its business structure, improved industrial chain and trading mode, improved its business environment from inside to outside, and provided a clean, clean, safe and orderly business environment for businesses. The service system aims at broadening the sales channels, enhancing the brand image and stimulating the innovative vitality of the merchants. Build e-commerce platform "Wanling Purchase" to achieve online and offline deep integration. Wanling Square has more than 2,000 businesses, gathering more than 1.2 million kinds of high-quality goods, sold to more than 60 countries around the world and more than 50 cities across the country. It pays more than 80 million yuan a year. It provides employment opportunities for tens of thousands of people. It has been awarded honorary titles such as "four-star commercial buildings" and "11-year demonstration enterprise units of integrity" by the governments of Guangdong and Guangzhou.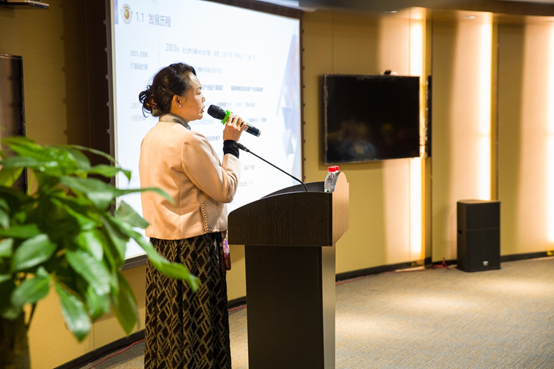 Speech by General Zhou of Wanling Square

In his guidance speech, Wang Dong pointed out that Wanling Management Team has been adhering to the business philosophy of "developing, sharing and win-win with all of you", hoping that businesses and Wanling Square will work together, cooperate with shopping malls to do a good job in environmental management and create a good shopping environment. Businessmen should be encouraged to make full use of the platform resources of Wanling Square, integrate the Internet and the real economy, and expand the sales channels. In 2018, we will focus on "one belt and one road" to carry out a series of publicity and promotion activities. Wan Ling Plaza is willing to work together with businesses, and expect businesses to continue to participate as usual. Wanling Square will go far with the businessmen to seek the future and create a more brilliant future for Wanling Square.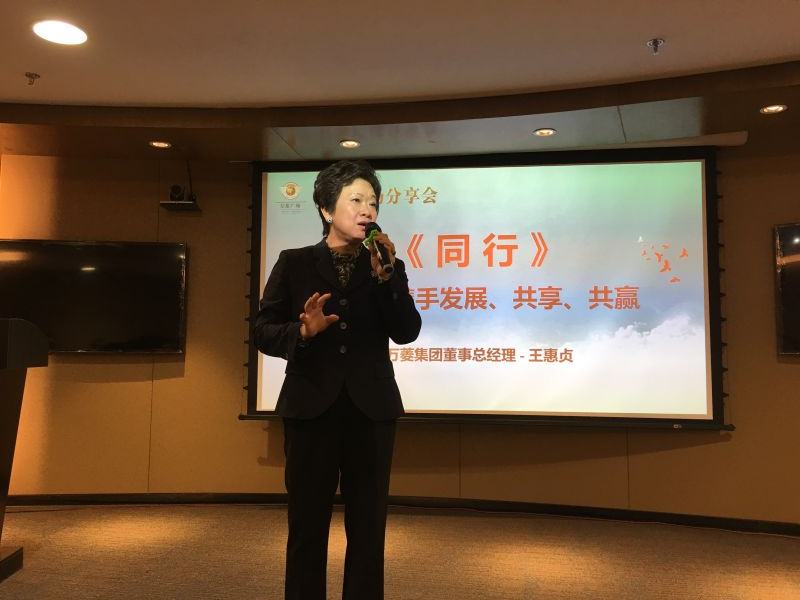 Wang Dong's Guiding Speech of Wanling Group
In the interactive communication link, the businessmen put forward many feasible suggestions for Wanling Square, and exchanged business experience with Wanling Square high-level, both sides benefited a lot. Next, Wanling Square will carefully sort out the valuable opinions put forward by the businessmen, take responsibility for them, put them into effect, and live up to the expectations and trust of the businessmen.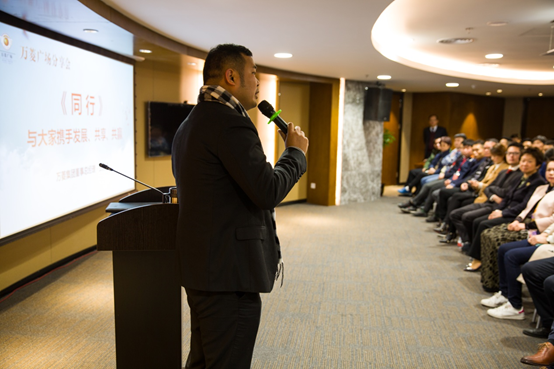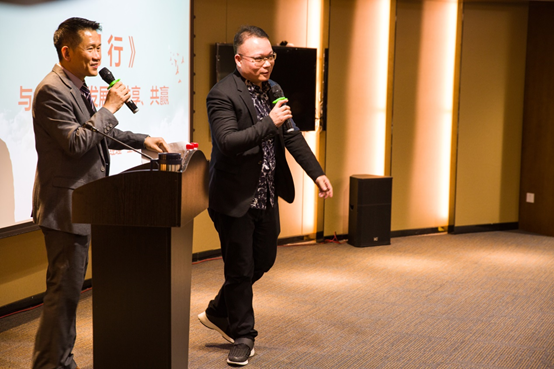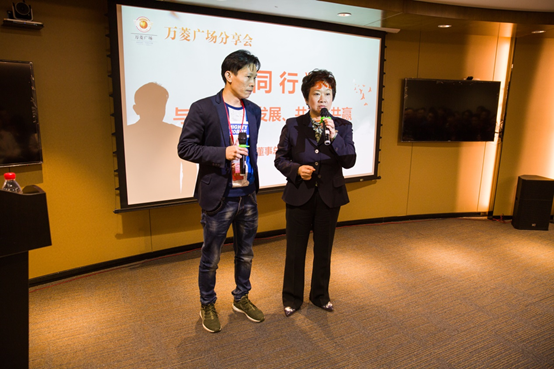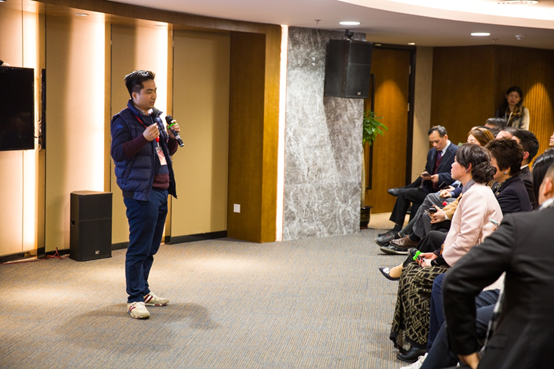 Some representatives of Wanling Square merchants share valuable experience
Thank you for your recognition and support. Wanling Square Management Team will use more energy to improve the level of management and service, while providing you with better, more intimate, more professional services. Wanling Square will share and exchange activities with businesses from time to time to jointly promote the development of real economy and achieve development, sharing and win-win situation.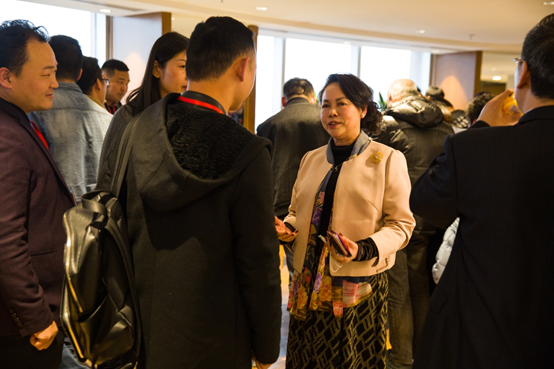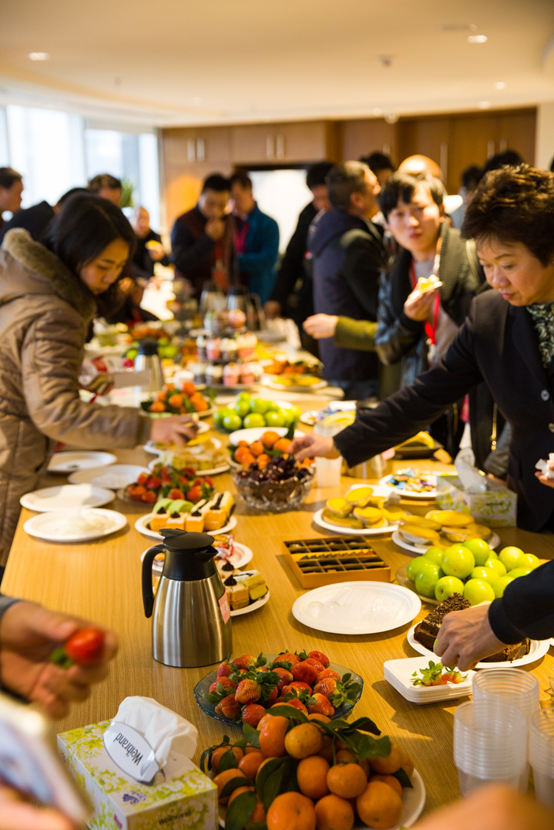 Wanling Sharing Tea and Interactive Communication Links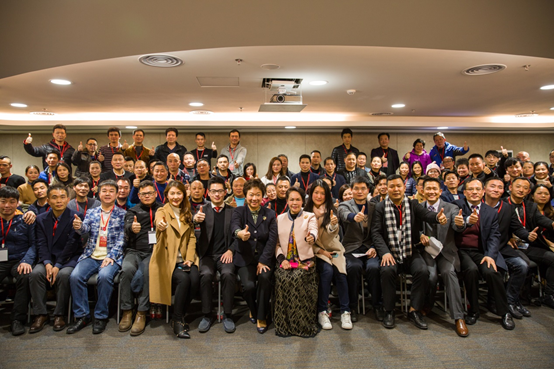 Leader Wanling and Merchants of Wanling Square
-END-