On December 5, 2019, Yuexiu District international trade development base intention enterprise Symposium hosted by Yuexiu District Bureau of Commerce and Yuexiu District Industrial Investment Promotion Association was ceremoniously held on the 23rd floor of Wanling square. Luo Yun, director of the District Bureau of Commerce, Yuexiu customs, leaders in charge of the District Council for the promotion of international trade and representatives of many domestic and foreign enterprises attended the meeting.
At the meeting, members listened to Xu Guangwei, deputy secretary of the Party group of Yuexiu District Bureau of Commerce, who introduced the business environment and business tourism development resources of Yuexiu District. Subsequently, Xiaojuan, executive vice president of Wan Ling Plaza, introduced to you the basic situation of Wan Ling group. Wan Ling Plaza, as a pilot project of foreign trade integrated services, actively caters to the concept of "international fashion city" put forward by the government. It takes the linkage of the "one way and one way" international business hall as the core, and initiates the "hands and shoulders" of members from various countries in terms of trade, business, tourism, culture and education. Hand in hand "to promote the legalization and standardization of trade, realize connectivity and win-win cooperation.
Business representatives from Georgia, Turkey, India, Nepal, Kenya and other countries introduced their basic information one by one. They discussed how local governments can help the development of the industry around government supervision, government services and policy support, and actively raised questions.
Luo Yun, director of the District Bureau of Commerce, answered the questions put forward by the representatives of enterprises and businessmen one by one. Luoju said that Yuexiu District, as the largest professional market in Guangzhou, has unique advantages in market scale, service platform, chamber of Commerce and policy resources. It is expected that commercial pavilions of various countries will actively land in Wanling square. The Bureau of Commerce will give full support to provide international trade and supply chain services for merchants and purchasers, build a new platform for international cooperation, and add new momentum for common development To achieve win-win cooperation!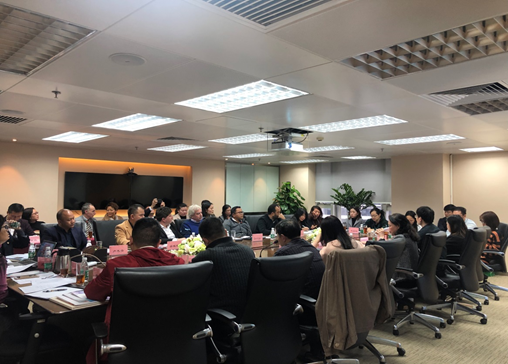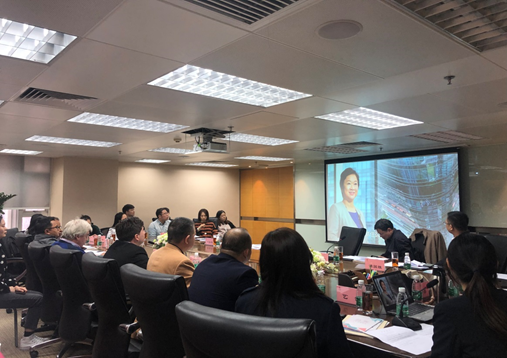 (picture: meeting site)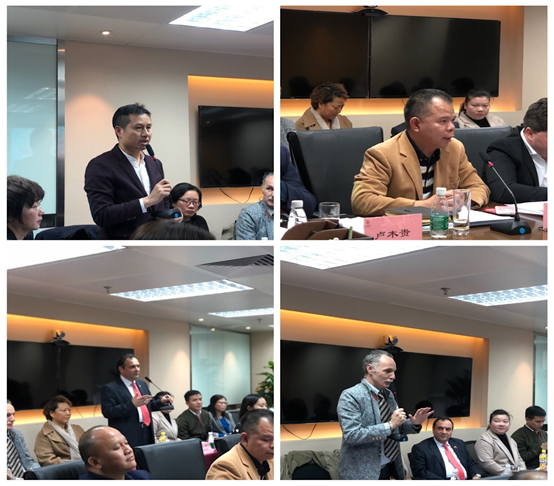 (picture: statements by the representatives of Malaysia, Kenya, Iran, Turkey, etc.)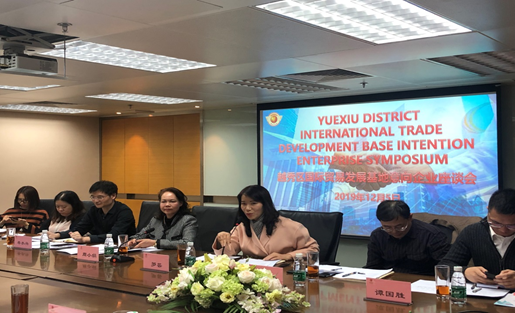 (picture: speech by Luo Yun, director of the District Bureau of Commerce)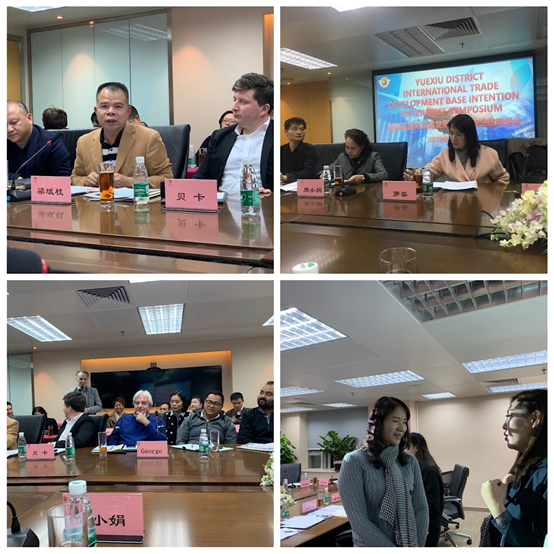 (picture: on site interaction)
-END-